MAC Disney Venomous Villains collectie update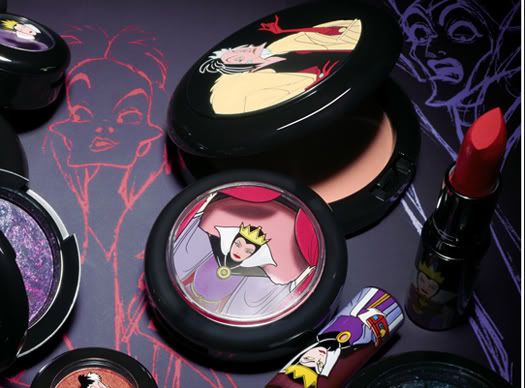 Werden jullie ook allemaal zo enthousiast toen jullie dit artikel lazen over de aankomende MAC Venomous Villains collectie? Ik in elk geval wel, zeker omdat ik naast een grote MAC fan ook een hele grote Disney fan ben! Deze collectie staat namelijk geheel in het teken van 4 Disney Villains, om precies te zijn Cruella deVil (101 Dalmatiërs), the Evil Queen (Sneeuwwitje), Maleficent (Doornroosje) en Dr. Facilier (Princess and the Frog). Inmiddels is de productinformatie bekend en heb ik wat productfoto''s, kijk dus snel even verder.... Zoals dat altijd gaat met collecties van MAC, langzaamaan komt alles binnen via de verschillende blogs en MAC liefhebbers van over de hele wereld. Soms verschijnen er eerst foto''s op forums, soms gaat het zelfs via de officiële weg omdat MAC vroege sneak peeks de wereld in stuurt, maar het is meestal gewoon het werk van bloggers of MAC medewerkers, die niet kunnen wachten met het tonen van de nieuwe producten, daar helpt geen embargo tegen! Kijk dus snel even naar de overzichtsfoto''s van de producten, close-ups van de producten zullen vast binnenkort ook te vinden zijn!
Cruella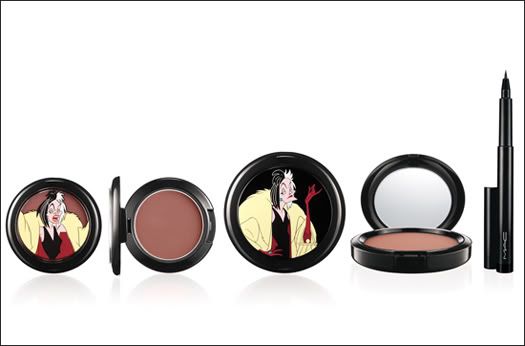 Lipstick
Innocence, Beware! - light yellow pink (Cremesheen)
Heartless- Cherry Red (Amplified)
Lipglass
Wicked Ways- Light nude with gold pearl
Devilishly Stylish- Deep fuchsia with pink pearl
Eyeshadow
De-vil- rich copper (VP)
Sweet joy (repromote)- creamy pale gold (Frost)
Carbon
Rapidblack Eye Liner
Beauty Powder
Her own devices -cool nude
Powder Blush
Darkly my dear- mid-tone brown plum (Matte)
Evil Queen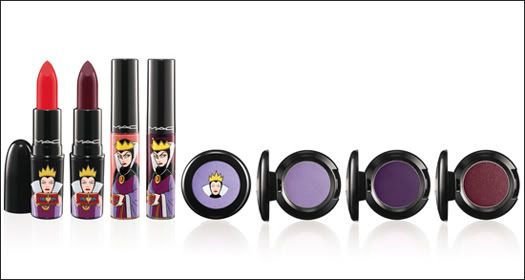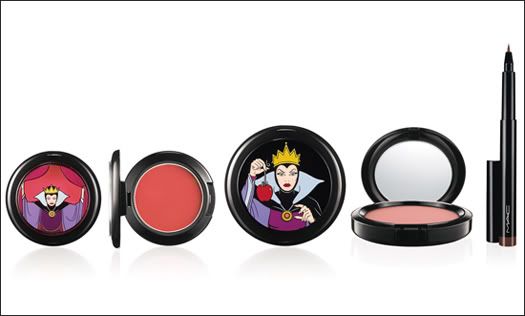 Lipstick
Toxic Tale- Bright coral (Satin)
Sinister- soft brown plum (lustre)
Lipglass
Strange Potion- soft coral pink
Hot house- Deep raspberry with pink pearl
Eyeshadow
Her Alter Image- Light violet (VP)
Vainglorious- Bronze burgundy (Frost)
Vile Violet- Deep blue purple (Matte)
Penultimate Brow Universal
Beauty Powder
Oh so fair -mid-tone pink with gold pearl
Powder Blush
Bite of an apple- soft coral pink (Matte)
Maleficient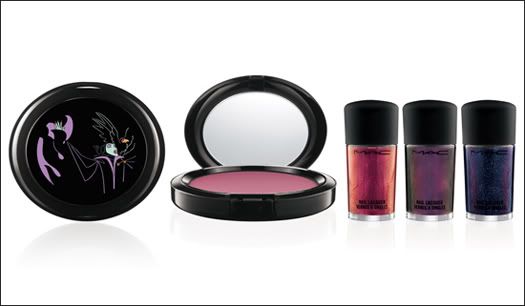 Lipstick
Violetta (Repromote)- Violet Purple (Amplified) Dark Deed- Burgundy plum (Amplified)
Lipglass
Revenge is sweet- light yellow purple
Wrong spell- Deep plum with pink purple
Mineralize Eyeshadow
My Dark Magic- Deep pink with pink pearl/ Deep plum with purple pearl
She who Dares- Deep navy with blue pearl/ Deep forest green with lime pearl (lees er meer over in dit artikel)
Beauty Powder
Briar Rose- Soft violet pink with pearl
Nail Lacquer
Bad Fairy- Red with multichanging pigments
Formidable!- Teal green with pink pigment
Mean & Green- Purple with teal pigment
Dr. Facilier
Lipgelee
Resort Life (repromote)- off white with pink pearl
Greasepaint
Slick black- true carbon black
French Quarter- Black green with multi colour pearl
Pigment
Melon- bright golden peach
Brash and Bold- bright magenta
Push the Edge- deep bright purple with pearl
Magically Cool Liquid Powder
Truth and Light- sheer shimmer reflects silver and pink (lees er meer over in dit artikel)
Cajun- Sheer bronze reflects gold
Mirror
I''m so vain - Round special decoration compact mirror
Het is in elk geval een veel grotere collectie dan ik had gedacht, iets waar ik dus best heel blij mee ben. De collectie zal ook een speciale verpakking krijgen, maar uit een foto blijkt die niet zo spectaculair te zijn, de verpakking is standaard (maar volgens mij wel glanzender) en er zijn afbeeldingen op te zien van de Disney Villains. Ach...misschien niet heel spectaculair, maar voor mij toch echt wel reden genoeg om alles te kopen....nou ja, misschien niet echt alles, maar ik ga mij zeker niet inhouden, want ik weet zeker dat ik daar spijt van ga krijgen.
Hier
een foto die iemand van
het Specktra forum
heeft gevonden op Facebook. (foto is op verzoek van
MAC
even weggehaald!) Inmiddels zijn er ook wat sfeerbeelden van de producten gevonden, ziet er toch heerlijk uit?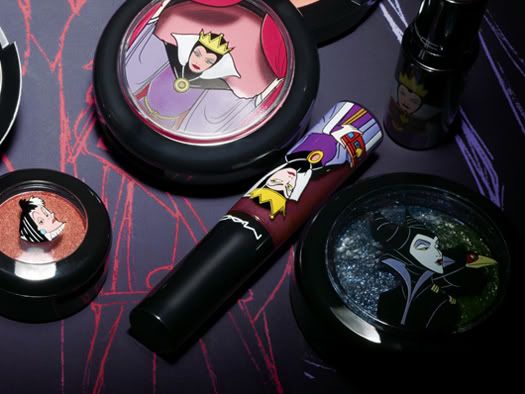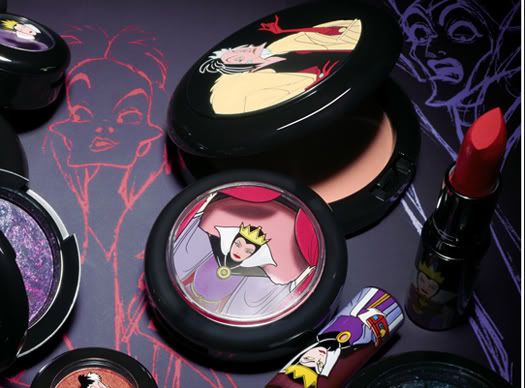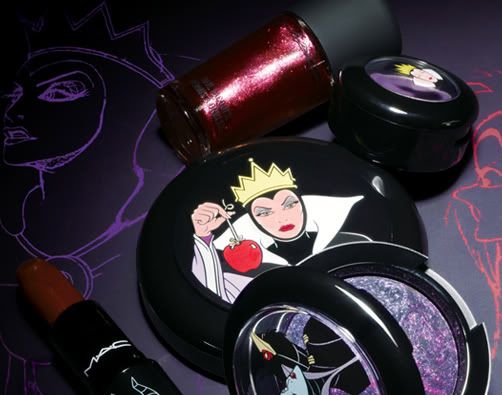 Nog niet zo heel duidelijk misschien, maar het geeft toch alvast een indruk van de collectie. Het is nog niet exact bekend wanneer deze collectie naar Nederland gaat komen, inmiddels is duidelijk dat de collectie in de USA in oktober uitkomt, hopelijk zal het bij ons in Nederland en België ook niet langer duren, waarschijnlijk ligt de collectie ook hier in oktober in de winkels. Ik heb ook nog geen uitsluitsel over de prijzen van de producten zodra ik die weet horen jullie natuurlijk van mij! Wordt vervolgd..... Bijdrage van Debbie Afbeeldingen via
Temptalia
Tags:
cruella
,
disney
,
dr. facilier
,
evil queen
,
fall 2010
,
informatie
,
MAC
,
maleficinet
,
news
,
Nieuws
,
product images
,
sneak peek
,
venomous villains
GERELATEERDE ARTIKELEN
MAC collecties overzicht

Keratosis Pilaris, wat is dat? - door dr. Jetske Ultee

Chanel Perfection Lumière long lasting foundation
Beautydeals
Editors's choice