MAC blaast Rodarte collectie toch af.....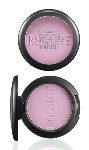 Misschien hebben jullie het inmiddels al gehoord of gelezen, begin deze week heeft MAC cosmetics op hun Facebook pagina bekend gemaakt dat de Rodarte collectie teruggetrokken wordt. Dat betekent dus dat de collectie niet uitgebracht gaat worden, iets wat voor echte MAC fans toch wel een teleurstelling zal zijn. Rondom de collectie is enorm veel ophef ontstaan, in dit artikel kun je precies lezen wat er nu eigenlijk aan de hand is. Hieronder zal ik de tekst van de statement nog even plaatsen, het komt er in het kort op neer dat het MAC bijzonder spijt dat ze mensen heeft gekwest met deze collectie. Lees snel even verder.... MAC blijft trouwens ben hun besluit om het verwachte winstbedrag te doneren aan de getroffen vrouwen en meisjes van de Mexicaanse stad Juárez, ondanks dat de collectie dus niet verkocht gaat worden.
M·A·C Decides Not to Ship M·A·C Rodarte Makeup Collection Out of Respect for Women & Girls of Juárez and their Families This decision will not impact M·A·C ''s commitment to donate all of its projected profits from the collection to benefit the women and girls of Juarez. Out of respect for the people of Mexico, the women and girls of Juarez and their families, as well as our M·A·C Mexican staff and colleagues, M·A·C has made the decision not to ship the M·A·C Rodarte limited edition makeup collection. This decision will have no impact on M·A·C''s commitment to donate all of its projected global profits from this collection to local and international groups that work to improve the lives of the women and girls of Juarez. We are currently conducting due diligence to ensure we donate to organizations with a proven record of directly supporting the women and girls of Juarez. M·A·C and Rodarte are deeply and sincerely sorry and we apologize to everyone we offended. We have listened very closely to the feedback of concerned global citizens. We are doing our very best to right this wrong. The essence of M·A·C is to give back and care for the community and Rodarte is committed to using creativity for positive social change. We are grateful for the opportunity to use what we have learned to raise awareness on this important issue.
De beslissing is natuurlijk heel goed te begrijpen, wellicht ligt het voor ons Europeanen iets verder van ons af, maar Mexico is natuurlijk wel het buurland van de USA, dan voelt dit waarschijnlijk toch nog anders aan. Wat vinden jullie ervan?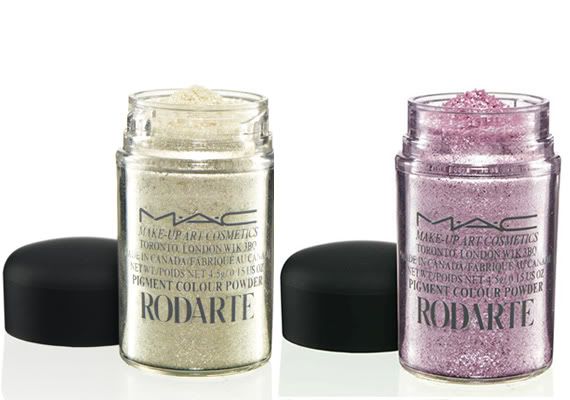 Bijdrage van Debbie
GERELATEERDE ARTIKELEN
MAC collecties overzicht

Oogmake-up & overhangende oogleden, hoe doe je dat? Met video tutorial

Chanel Perfection Lumière long lasting foundation
Beautydeals
Editors's choice