MAC Venomous Villains - NL release 9 oktober 2010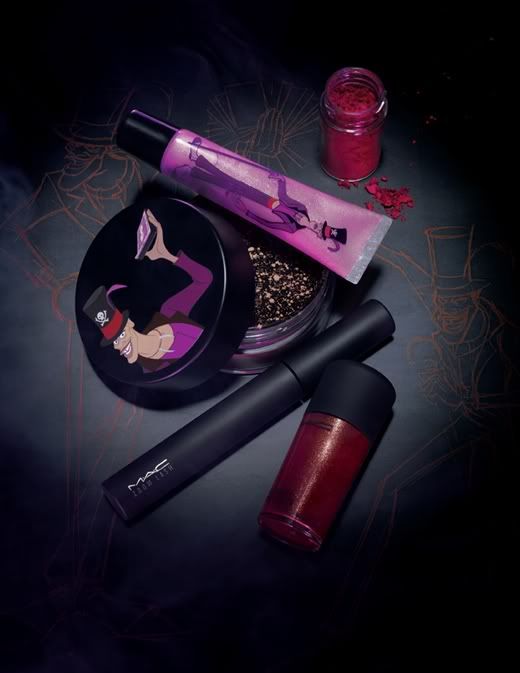 Eindelijk heb ik voor jullie de complete informatie over de MAC Venomous Villains collectie bij elkaar in dit artikel gezet. Natuurlijk hebben jullie er al heel wat over kunnen lezen bij ons, maar nu dus even een samenvattend artikel. De MAC Venomous Villains collectie is een samenwerking van MAC & Disney, de collectie komt op zaterdag 9 oktober 2010 in Nederland en België bij alle MAC verkooppunten te liggen, noteer de datum dus in jullie agenda. Lees verder voor alle afbeeldingen en prijzen..... De collectie is verdeeld in 4 delen, die elk hun eigen Villain hebben. De producten zitten in een speciale verpakking, waarbij het goed is om te weten dat de doosjes gemaakt zijn van glimmend zwart materiaal en de afbeeldingen geprint zijn op de producten, het zijn dus geen stickers! De buitenverpakkingen heb ik nog niet gezien, maar volgens de berichten vind je daarop de schetsen terug zoals je die ook op de onderstaande afbeelding ziet staan, achter de 4 villains.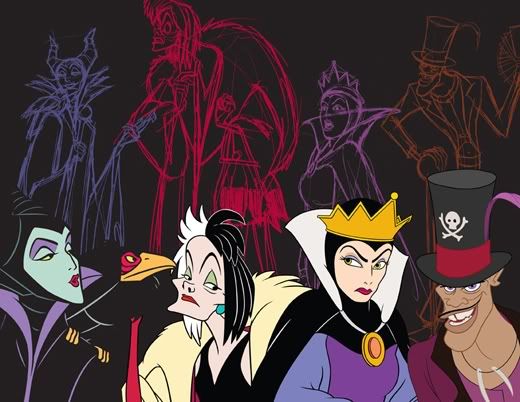 De prijzen zijn zoals jullie zien nogal wat hoger dan de normale prijzen, ik heb geen idee of dit een prijsverhoging betekent voor alle MAC producten of dat dit slechts eenmalig is voor deze collectie, ik heb al enkele vragen uitstaan over de prijzen en zal jullie zeker op de hoogte houden, de prijzen zijn dus even onder voorbehoud.
CRUELLA
Eye Shadow EUR 18,50
Sweet Joy - Frosted creamy pale gold (Frost)
De-Vil - Rich copper (Veluxe pearl)
Carbon - Intense black (Matte)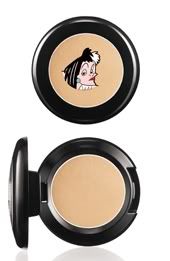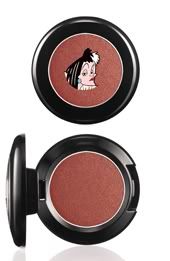 Lipstick EUR 20,00
Innocence, Beware! - Light yellow pink (Cremesheen)
Heartless - Cherry red (Amplified)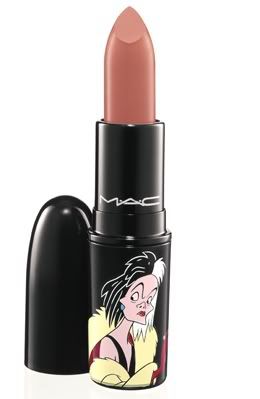 Lipglass EUR 19,00
Wicked Ways - Light nude with gold pearl
Devilishly Stylish - Deep fuchsia with pink pearl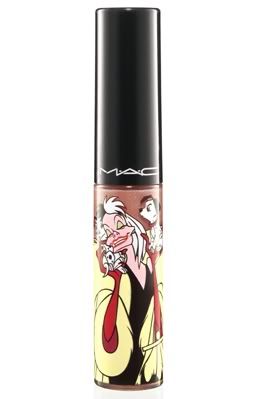 Powder Blush EUR 24,00
Darkly My Dear - Dirty Brown Plum (Matte)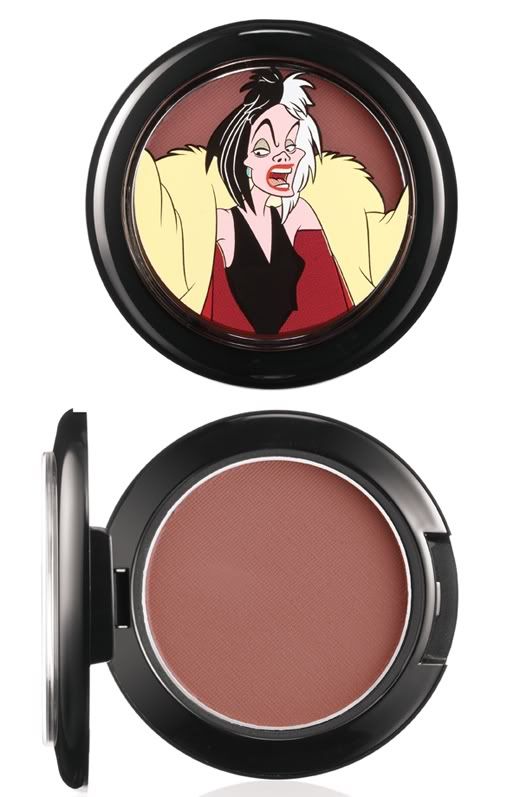 Beauty Powder EUR 27,00
Her Own Devices - Cool nude
Penultimate Eye Liner EUR 18,50

EVIL QUEEN
Eye Shadow EUR 18,50
Her Alter Image - Light violet (Veluxe pearl)
Vainglorious - Bronze burgundy (Frost)
Vile Violet - Deep dirty blue purple (Matte)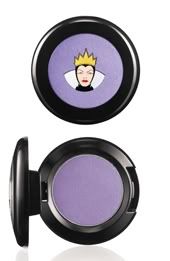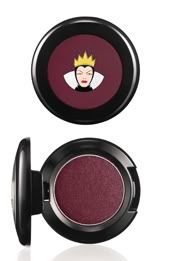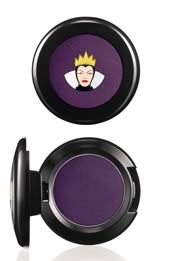 Lipstick EUR 20,00
Toxic Tale - Bright coral (Satin)
Sinister - Soft brown plum (Lustre)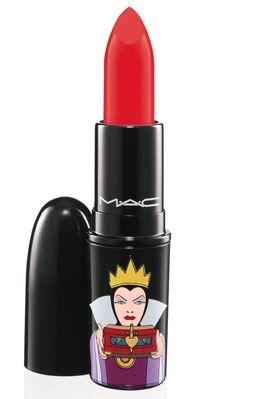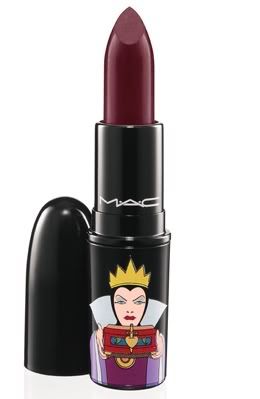 Lipglass EUR 19,00
Strange Potion - Soft coral pink
Hot House - Deep raspberry with pink pearl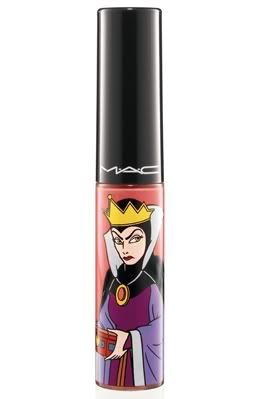 Powder Blush EUR 24,00
Bite of an Apple - Soft coral pink (Matte)
Beauty Powder EUR 27,00
Oh So Fair - Clean pink with gold pearl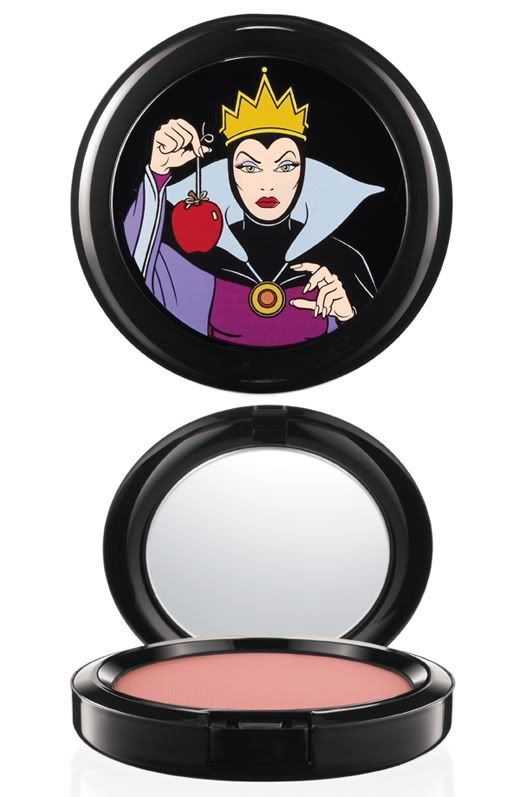 Penultimate Brow Marker EUR 18,50
MALEFICENT
Mineralize Eye Shadow (DUO) EUR 21,50
My Dark Magic - Deep pink with pink pearl/Deep plum with purple pearl
She Who Dares - Deep navy with blue pearl/Deep forest green with lime green pearl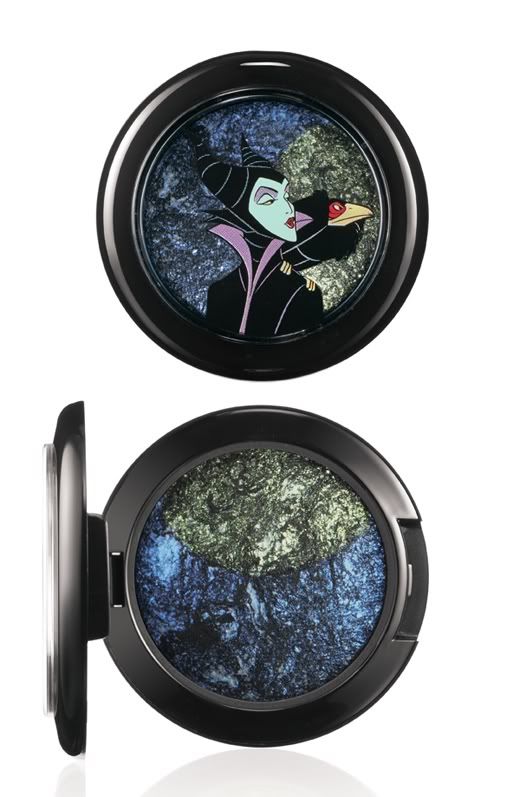 Lipstick EUR 20,00
Violetta - Bright clean violet purple (Amplified)
Dark Deed - Burgundy plum (Amplified)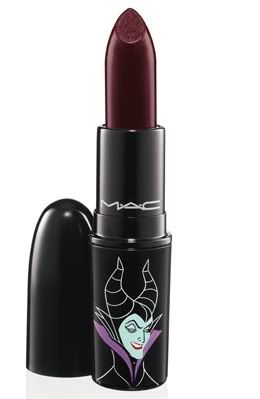 Lipglass EUR 19,00
Revenge Is Sweet - Light yellow purple
Wrong Spell - Deep plum with pink purple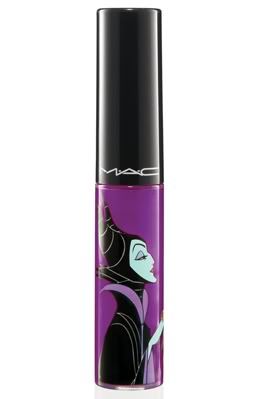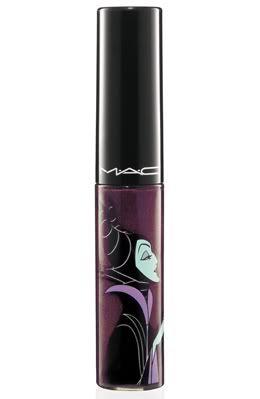 Beauty Powder EUR 27,00
Briar Rose - Soft violet pink with pearl
Nail Lacquer EUR 12,00
Bad Fairy - Red with red multi-changing pearl
Formidable! - Teal green with pink multi-changing pearl
Mean & Green - Purple with teal multi-changing pearl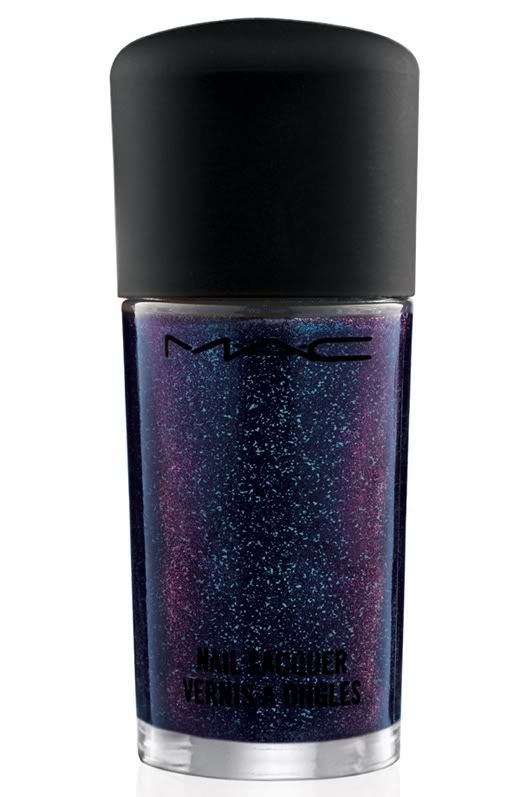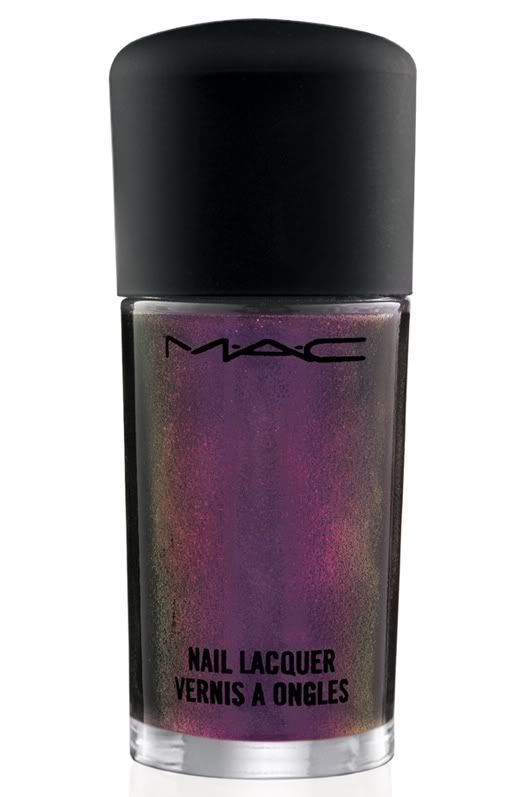 DR.FACILIER
M•A•C Magically Cool Liquid Powder EUR 33,00
Truth & Light - Sheer shimmer that reflects silver and pink
Cajun - Sheer bronze shimmer that reflects gold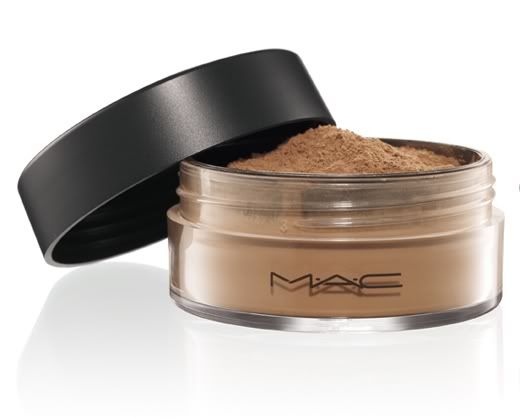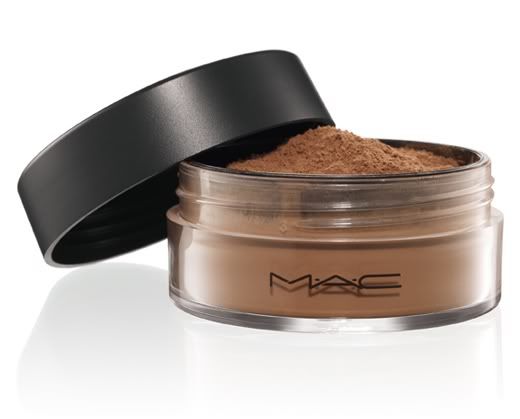 Lipgelée EUR 18,50
Resort Life - Off white with pink pearl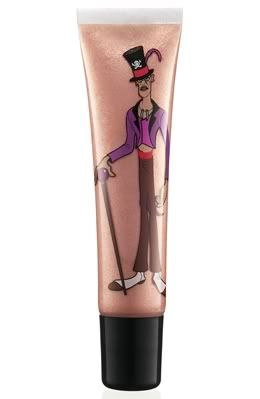 Greasepaint Stick EUR 21,00
Slick Black - True carbon black
French Quarter - Dirty black green with multi-colour pearl

Pigment EUR 21,00
Melon - Soft bright golden peach (Frost)
Brash & Bold - Bright magenta (Frost)
Push the Edge - Deep bright purple with pearl (Frost)
Zoom Fast Mascara EUR 15,00
Black Lash - Deepest black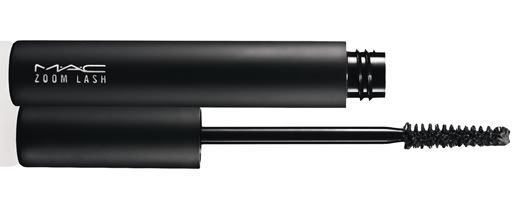 Last but not least is er nog een compact spiegeltje met daarop de afbeelding van Dr. Facilier, ik weet echter niet zeker of deze ook verkrijgbaar zal zijn, ook is er nog geen prijs bekend, ik hoop jullie nog van meer informatie te kunnen voorzien.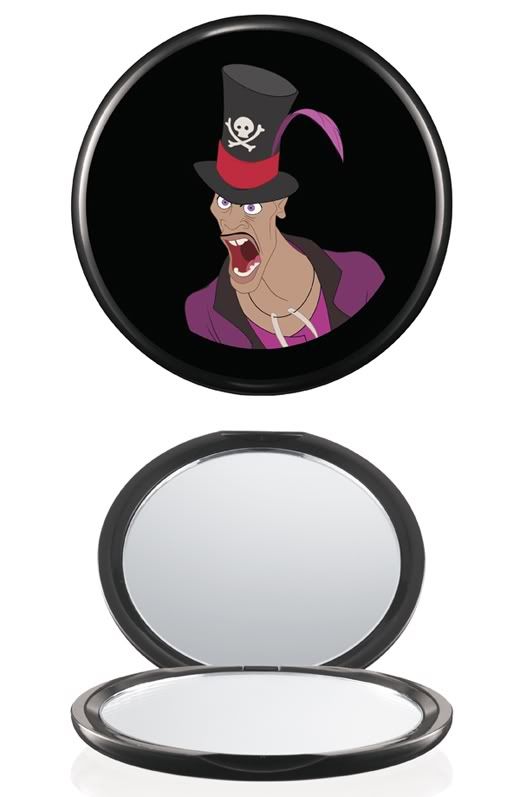 En nu begint het grote lijstjes maken, want ik denk dat de meeste van ons dat toch wel zullen doen, tenslotte kun je niet alles kopen???? Of toch wel?? * wink* Laat in elk geval weten wat je graag wilt hebben en laat ook weten of jullie speciale maatregelen hebben genomen om op tijd bij deze collectie te kunnen, ik denk daarbij aan tentjes voor de
Bijenkorf
of misschien gewoon slaapzakken? Misschien kunnen we een leuke meet organiseren op 9 oktober? Ben je benieuwd naar de producten en wil je zelfs al swatches zien? Dat kan op de geweldige website van
Temptalia
en bekijk zeker
dit uitgebreide artikel
.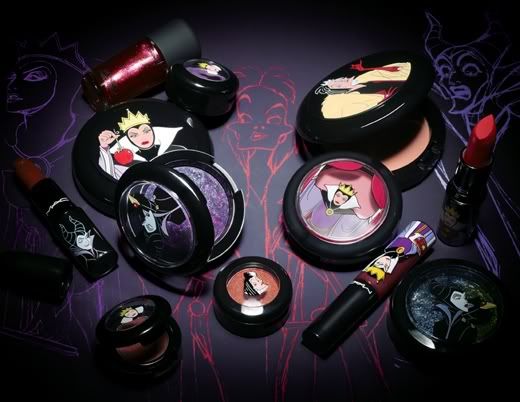 Wil je de afbeeldingen en/of de informatie gebruiken op jouw blog, een forum of een andere plaats? Dat mag, maar zorg wel voor een link naar dit artikel of deze website! Dank je wel alvast!
Bijdrage van Debbie
GERELATEERDE ARTIKELEN
MAC collecties overzicht

Oogmake-up & overhangende oogleden, hoe doe je dat? Met video tutorial

Chanel Perfection Lumière long lasting foundation
Beautydeals
Editors's choice